NEO-FUGU®
Management software for Jewellery and Watchmaking
NEO-FUGU® is a comprehensive range of management tools for high jewellery, jewellery and watchmaking workshops. It is flexible and it reinvents itself to match your actual needs.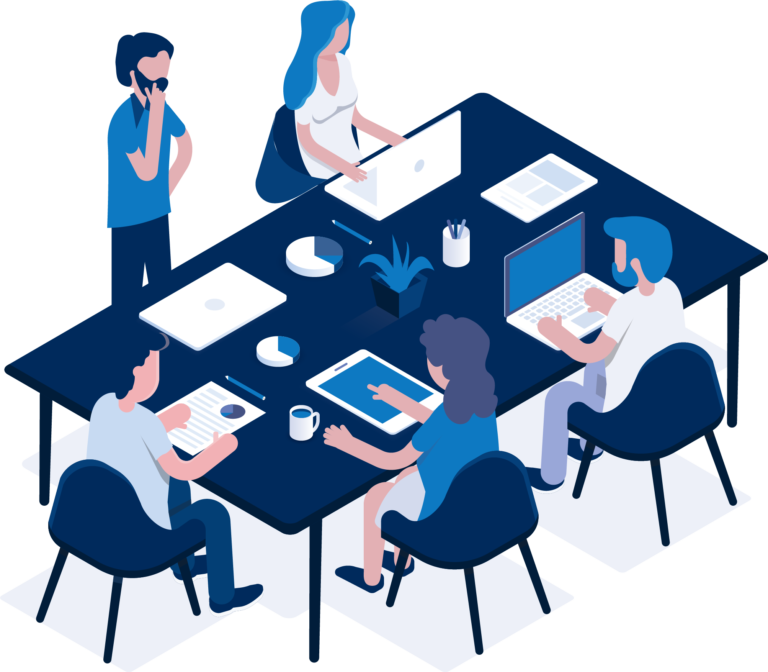 1st ERP specialised in high jewellery, jewellery and watchmaking workshops, our solution NEO-FUGU® Pilot deals with all functionalities of an integrated management software (IMS) and adapts them specifically to your activity. .
Fully modular, discover an agile and smart monitoring and management tool for your resources to support your teams' work. From commercial management, to the organisation of the workflows, including the precious metals traceability and other characteristics of the sector, NEO-FUGU® Pilot centralises all your data to optimise your workshop's management.
Perfectly adapted to the jewellery and watch manufacture processes, NEO-FUGU® Pilot integrates with your information system to become your daily partner for the global management of your activities. Our solution can also complete the functionalities of your current ERP to meet your real constraints.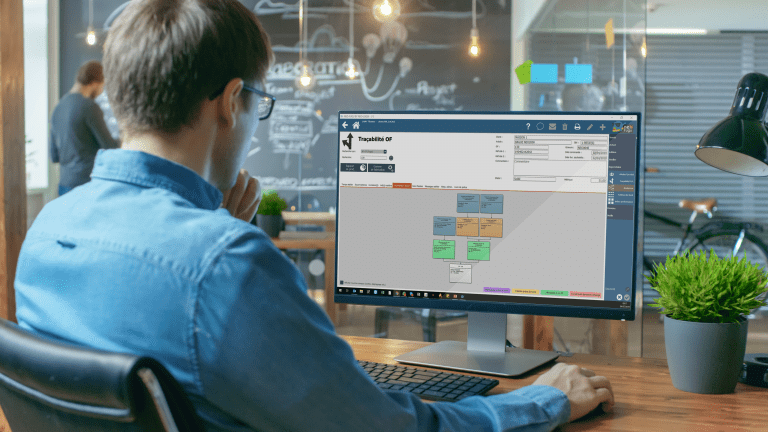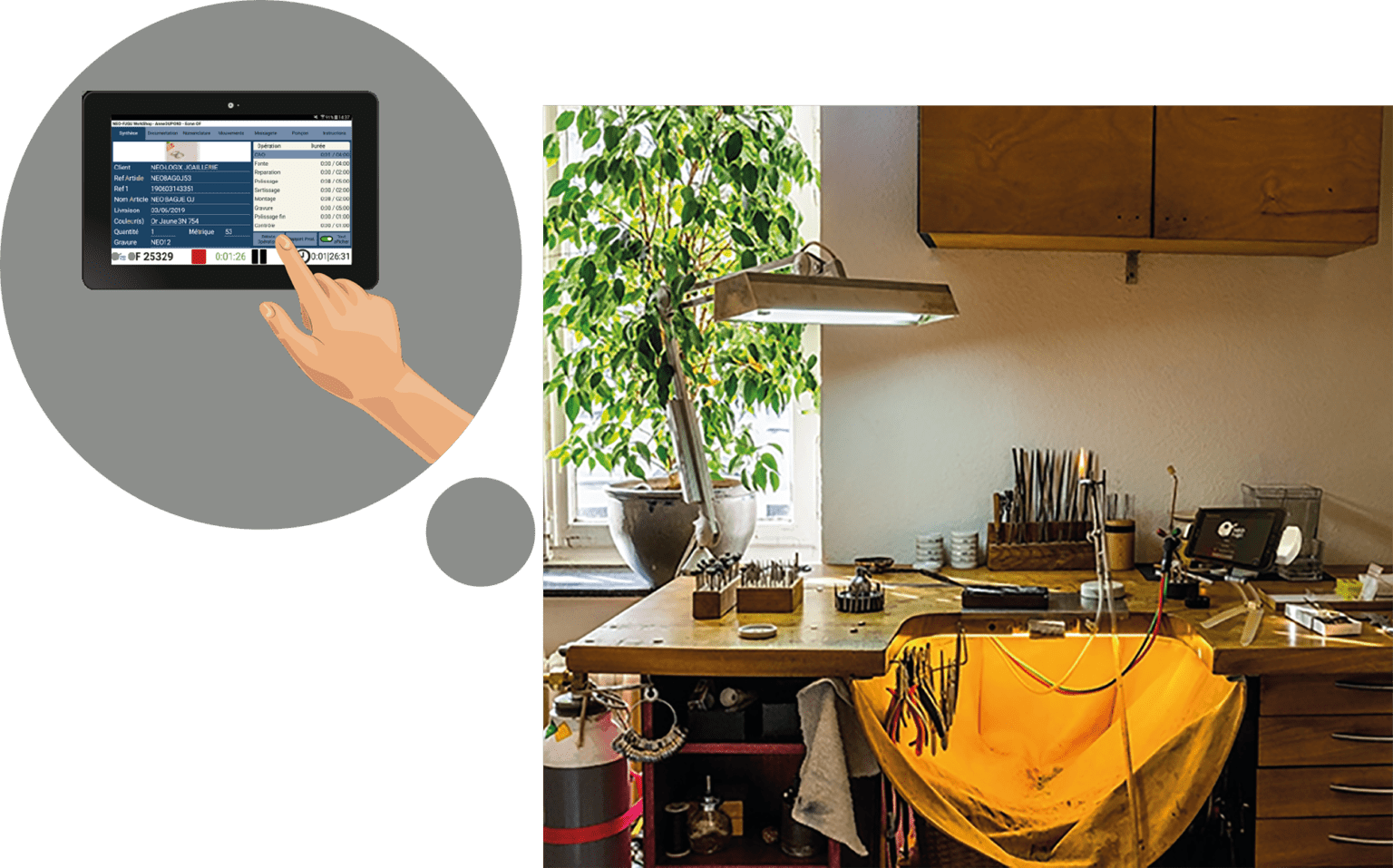 Fully adapted to the jewellery and watchmaking workshop production, our software NEO-FUGU® WORKSHOP is a flexible MES that collects, assists, and analyses all design workflows for an efficient monitoring.
NEO-FUGU® WORKSHOP completes your own management system or comes with the implementation of our NEO-FUGU® Pilot ERP, and directly works with your jewellers and all your business segments. Our software specially designed for the jewellery and watchmaking businesses centralises and secures your information, facilitates the exchange and the transfer of jurisdiction, and optimises the control of production time.
To go further, provide your teams with individual tools (touch tablets, interactive terminals, printers, weigh scale) to facilitate their daily tasks. All your workshop data entered in NEO-FUGU® WORKSHOP is automatically reported into your ERP software to improve management.
Keep track on your production time in your jewellery, watchmaking workshop thanks to the NEO-FUGU® KIOSK and its collective interactive terminal.
NEO-FUGU® KIOSK  is fully adaptable to high jewellery, jewellery and watchmaking workshops that want to follow their production time.
This MES solution is either an alternative or a supplement to NEO-FUGU® WORKSHOP: this interactive terminal can follow time production from 5 to 15 craftsmen simultaneously.
The data is reported to your own ERP or directly into your NEO-FUGU® ERP. Thanks to this tool, you will be able to get a full production report about the time spent on each manufacturing process of your production orders.